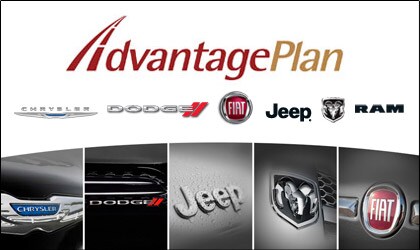 What is the Chrysler Advantage Plan or Affiliate Employee Pricing?
You've probably heard of Preferred Pricing, where employees of Chrysler, Dodge, Jeep, Ram and Fiat retailers, manufacturers, and corporate employees can receive steep discounts on our products.  
What a lot of people don't know is that this same offer is extended to our suppliers, fleet customers, and other associated corporations through the Chrysler Advantage Plan (also known as Affiliate Employee Pricing). Employees of these companies also receive great value and pricing that the general public does not receive. 
How do I know if I qualify for Chrysler Advantage Plan? 
Check the list below to see if you see your company is listed. If you don't see your company listed you may still qualify for the Chrysler Advantage Plan as the list of Companies switching to Chrysler, Dodge, Jeep, and Ram vehicle is increasing everyday. Contact us and we will check for you.

 

You must be able to prove that you are employed by a qualified company by presenting appropriate documentation. Give us a call for more information, but a pay stub is usually the best method.
Why use the Chrysler Advantage Plan?
The Chrysler Advantage does away with all of the hassles of retail shopping. The best part about the plan is that - if you qualify - then there is NO NEED TO SHOP FOR A BETTER PRICE. Chrysler offers the same steep discounts nationwide for everyone who qualifies under the program, so you're getting the best deal no matter where you shop. Discounts also extend to other products, such as extended warranties and upgrades, so you'll save even more!
Is this as a taxable benefit?
No. Again, this is a special program, separate from Fleet and Retail sales. Unless your employer is giving you money to make the purchase, it's not a taxable benefit.
Can I finance, lease, or pay cash on this program?
Absolutely. Your payment arrangements are your choice. Finance, Lease, or Cash.
If you have any questions about Chrysler Advantage Plan, please fill out the form on this page or give us a call